What is Sensor Updating?
Sensor Updating Alert – What does it mean?
"Sensor updating" may appear on the screen of your MiniMed™ 780G pump when the algorithm indicates the sensor is checking its performance:
In addition, the pump will beep and/or vibrate.
It is more likely to occur on Day 1 and usually lasts less than 1 hour. (maximum 3 hours)
This is a safety feature to ensure the optimal performance of SmartGuard™ technology.
What should I do?
Most sensors resume normal function, so there is no need to take action. Simply read and follow the instructions on the pump.
If the "Sensor Updating" event lasts for more than 3 hours, the recommendation is to replace the sensor to maximise time in the SmartGuard™ feature.
What if the alert starts occurring more frequently?
One of the reasons this could occur is because your sensor has not been taped properly or has become loose. What can you do?
Check the sensor, check the taping – is it lifting or coming loose?
Click on this link to access our Taping Tips Guide to see what you can do to reinforce the taping of your sensor
WeCare Online Sensor Replacement Service
Don't forget about our WeCare online sensor replacement services. Log into your WeCare account https://www.medtronic-diabetes.com/en-ZA/wecare/login and click on "REQUEST REPLACEMENT SENSOR". If you are using the WeCare app you can also order replacement sensors directly from the app.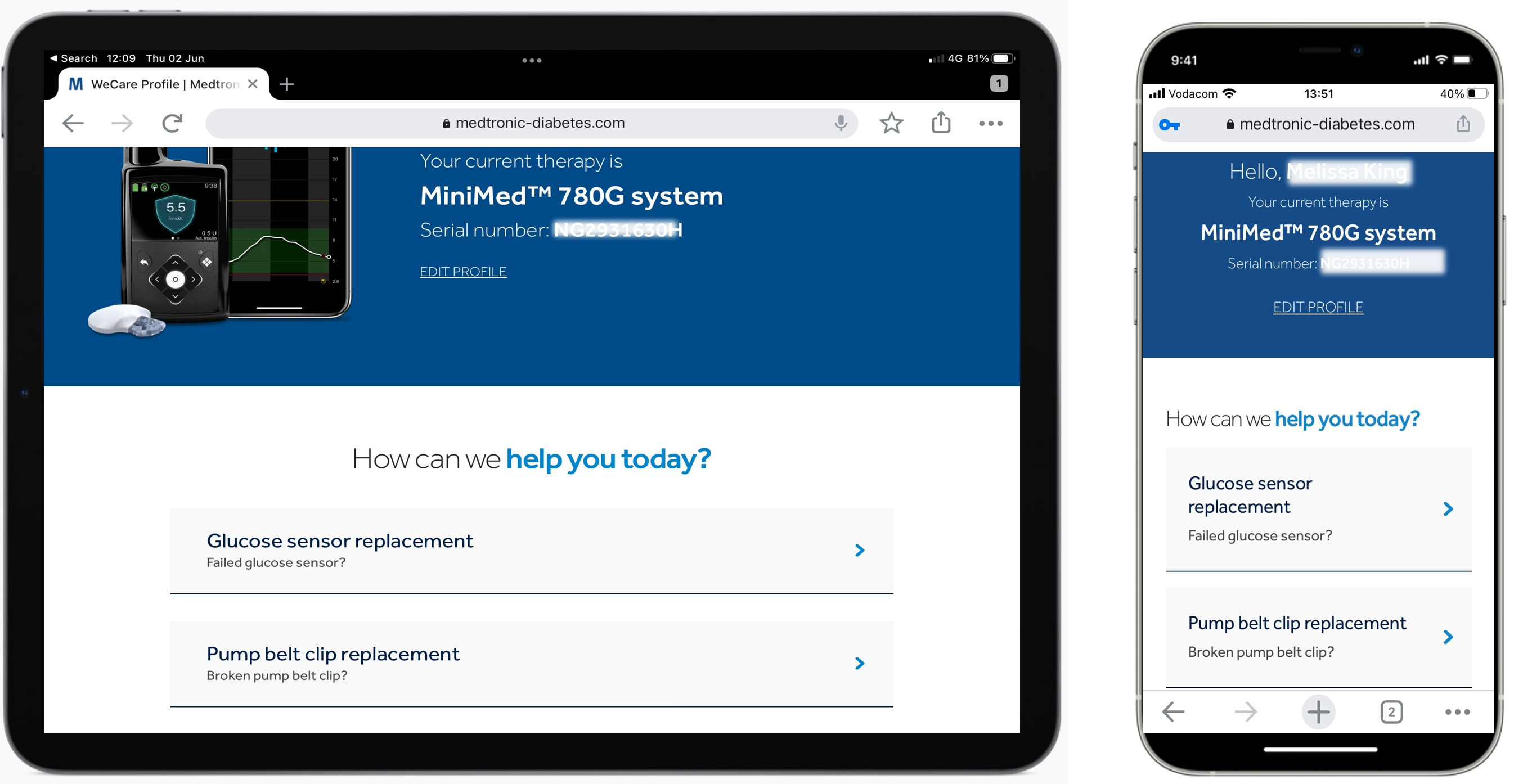 Remember you can always call our 24-hour Helpline for any additional questions or help: 0800 633 7867 or 011 260 9490