New Major Hypo Prevention Study
SMILE STUDY
The study evaluated the effectiveness and safety of the MiniMed™ 640G system with SmartGuard™ Suspend before low technology compared to insulin pump therapy without CGM in adults with type 1 diabetes. 
This study enrolled 153 adults with type 1 diabetes diagnosed for more than 10 years and who experienced a severe hypoglycemic events in the last 12 months.  The study was conducted in 5 countries (UK, The Netherlands, France, Canada and Italy) during a 6-month period.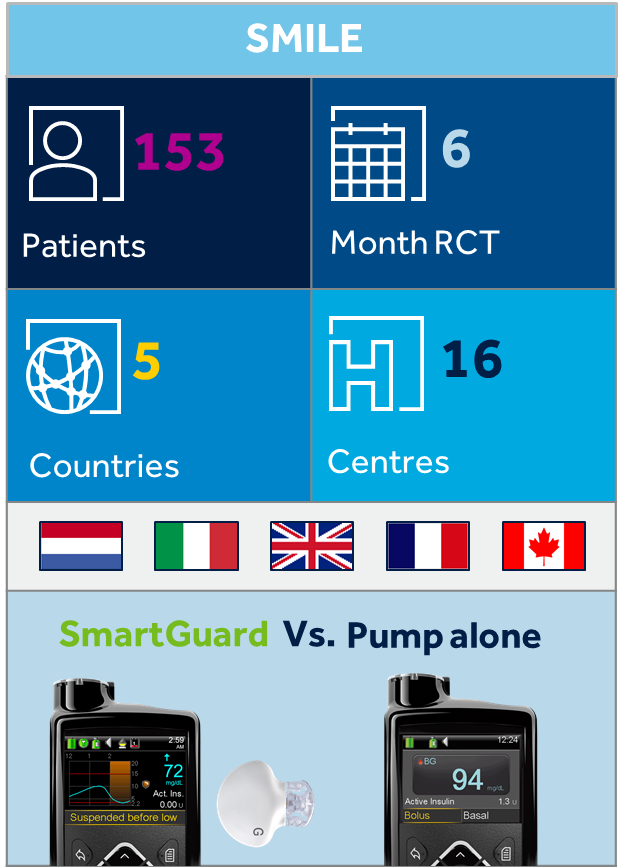 DO YOU KNOW WHAT SMARTGUARD™ TECHNOLOGY IS?
The MiniMed™ 640G system can guide you towards better control by providing advanced protection from hypoglycemic episodes and personalized convenience for easier daily management of your diabetes. 
How does it work?
SmartGuard™ can predict when you are approaching low glucose levels 30 minutes in advance and automatically stop insulin delivery.
When your glucose levels recover, SmartGuard™ will automatically resume insulin delivery.
You have the possibility to set multiple low limits throughout the day to give you increased protection when you need it most.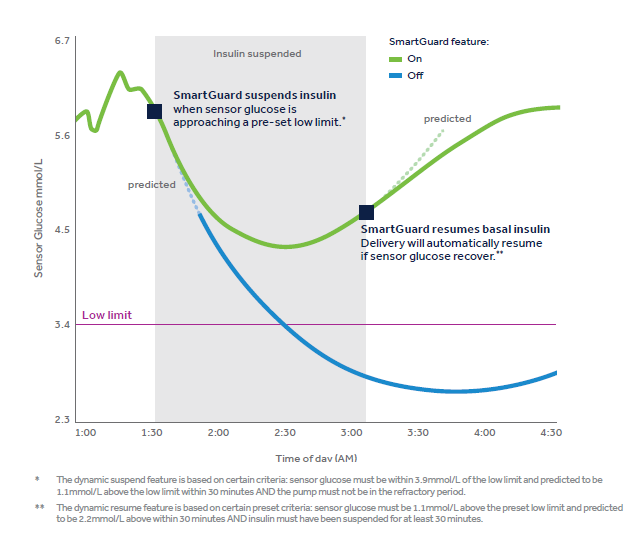 STRONG RESULTS