3 Days skin puncture free? Yes, it is possible
i-Port Advance™ is a small injection port that lets you take your injectable medications without having to puncture your skin for each injection. It's easy to wear and easy to use. The port can be worn for up to three days* during all normal activities, including sleeping, bathing and exercise.
Patient testimonials
"Since beginning to use the i-Port I've found it to be a great help to manage my blood sugar levels as it requires much fewer injections! Would recommend to anyone having to take injections for sure."
Eva G, Ireland
"My son of 9 was recently diagnosed with Type 1 diabetes and the injections were becoming increasingly more difficult. His little legs were becoming a dartboard and each injection hurt as it was hitting a bruise from the previous one. I heard about the i-Port from another parent and decided to try it. At first the cost put me off due to being on a very low income, however after a seriously distressing injection I just ordered it. I am now a continuous buyer of this product.
It has given my son a little bit of life back. He is so much more independent than before as he now does it himself and this is wonderful. He is able to do it at school without someone having to do it for him, so he has even more control. It may seem a little expensive but when you get the box of 10 and see the relief on your child's face after each injection it is so worth every penny. I will use these now every 3 days until he moves onto the pump. I would highly recommend this product for any child with Type 1 Diabetes."
Parent of i-Port Advance™ user - Dee F, Ireland
Disclaimer: The content and all information provided on this website is for your informational use only and is not intended to be a substitute for professional medical advice, diagnosis or treatment in any manner. The patient stories/quotes provided are experiences specific to a particular patient. Responses to a treatment may vary from patient to patient. Always consult your physician if you have any questions or concerns about your health.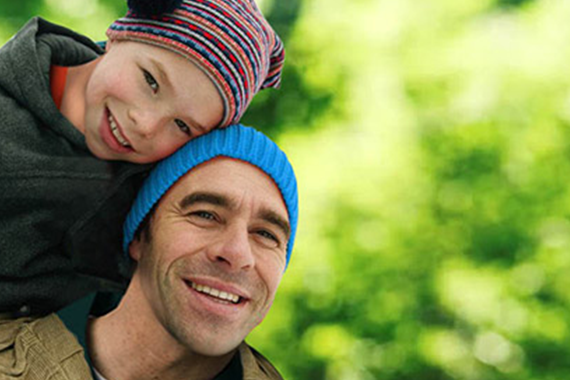 Simple to apply and easy to use
Application is quick and virtually pain free with the built-in serter. Only change the i-Port Advance™ injection port every three days.
"Now we are less scared of injecting ourselves"
* Do not inject more than 75 times through a single device. - Product CE marked by Unomedical a/s. - This information does not substitute the Instructions for Use/User Guide - For a listing of indications, contraindications, precautions, warnings, and potential adverse events, please refer to the Instructions for Use
Hanas 2013 [Hanas R. I-Port indwelling catheter alleviates injection pain in children with Diabetes. Pediatr Diabetes. 2013; 14 (Suppl. 18): 114].
Data on file; survey conducted in 2015 in the US
Riley D, Raup G. Impact of a subcutaneous injection device on improving patient care. Nurs Manage. 2010;41(6):49–50